The Center for Sustainability and the Global Environment brings together researchers from the natural, health and social sciences, engineering, and other fields to study problems stemming from interactions between environmental systems, natural resources, and human activity, and to inform technology and policy solutions.
Tools for Understanding the Global Environment
SAGE scientists aim to improve our understanding of the global environment, and how it is being affected by human activities. To achieve this goal, we have developed maps, computer models, and datasets to describe the behavior of Earth's terrestrial ecosystems, hydrological systems, and climate. In addition, we have created datasets and analyses of historical land use, land cover change, global supply chains, resource management, energy technology, air quality and public health.
Advancing Knowledge for a Better Future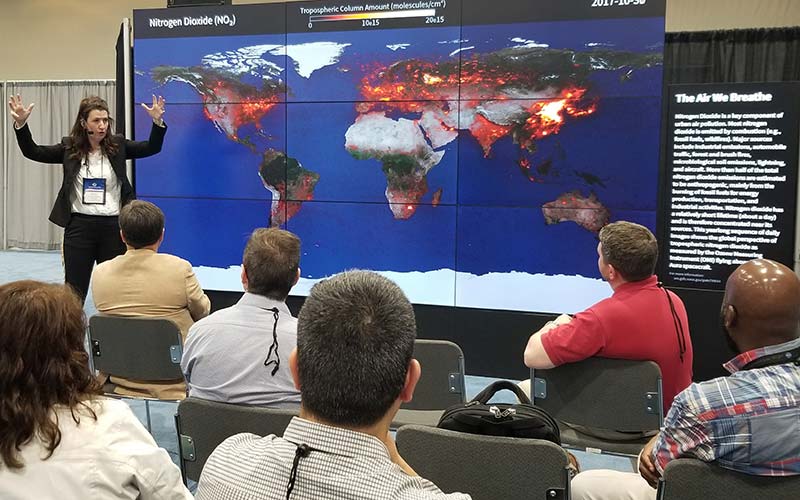 SAGE scientists are at the forefront of research on the connections between human actions and Earth's complex environmental systems. They are forging new links within traditional scientific fields to broaden our understanding of global environmental challenges and contribute to solutions that shape real-world decision-making and public policy with the ultimate goal of sustainably managing our planet's natural resources — the air, water, land and biological diversity upon which all life depends —  into the future.
News and Events
Latest News
More news 
Upcoming Weston Roundtable Lectures
1163 Mechanical Engineering
1163 Mechanical Engineering
Events have concluded for the semester. Stay tuned for future events!
More events