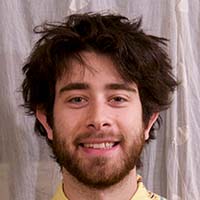 Henry Fremont is a research assistant assisting the HOT (Health-Oriented Transportation) team in development and analysis of transportation data. He is completing his master of public health (MPH) and graduated from Macalester College with a bachelor's degree in applied mathematics. He joined the Patz group at UW–Madison following a few years working in the software industry. He is interested in epidemiology, network science, and discrete math games. Fremont also enjoys playing ultimate frisbee, music, cooking, and houseplants.
Publications
Younkin, Samuel G.; Fremont, Henry C.; Patz, Jonathan A.: The Health-Oriented Transportation Model: Estimating the health benefits of active transportation. In: Journal of Transport & Health, vol. 22, pp. 101103, 2021, ISSN: 2214-1405.
Symonds, P; Milner, J; Mohajeri, N; Aplin, J; Hale, J; Lloyd, S J; Fremont, H; Younkin, S; Shrubsole, C; Robertson, L; Taylor, J; Zimmermann, N; Wilkinson, P; Davies, M: A tool for assessing the climate change mitigation and health impacts of environmental policies: the Cities Rapid Assessment Framework for Transformation (CRAFT). In: Wellcome Open Research, vol. 5, no. 269, 2021.