Martina Gross
Position title: Research Administration Manager
Email: mmgross2@wisc.edu
Phone: (608) 265-9119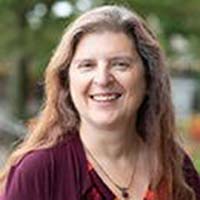 Martina Gross is the research manager for Nelson Institute's four research centers.
She was the pre-award specialist for the Nelson Institute's Center for Sustainability and the Global Environment (SAGE) and Center for Climatic Research (CCR) from May 2013 to October 2021, becoming a senior pre-award specialist in 2021. From May 2009 to April 2013 she was SAGE's department administrator.
Prior to working at the UW-Madison, Martina earned a bachelor's degree in psychology and German literature from the University of Wisconsin-Madison and spent many years working in technical and procedural support, systems development, and business communications in the corporate headquarters of a major retailer.