Thomas Leffler
Position title: PhD Student, Environment and Resources
Email: tleffler@wisc.edu
Advisor

Jonathan Patz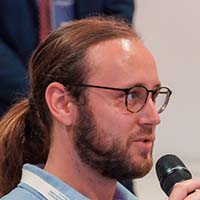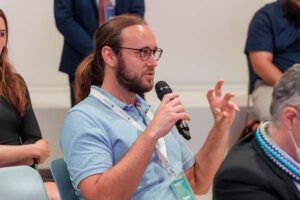 Thomas is an environment and resources PhD student with the Nelson Institute for Environmental Studies, where his research focuses on ecological determinants of health using a OneHealth perspective. Thomas holds a previous master's in public health degree from the University of Sheffield, with several years work experience in clinical oncology research at the UW Carbone Cancer Center.
Influenced by the system complexity of the COVID-19 pandemic, he joined the Patz lab in January 2021, where he now seeks to investigate the nexus of land-use change and health, specifically looking at deforestation and infectious disease risk, emergence, and surveillance in east Africa.
Outside of academics, Thomas has been a lifelong environmentalist, and is an avid hiker, cyclist, guitarist, chef, and Lake Mendota sunset enthusiast!