Jonathan Patz
Position title: Vilas Distinguished Achievement Professor and John P. Holton Chair of Health and the Environment
Email: patz@wisc.edu
Website: Visit the Patz Group website
Phone: (608) 262-4775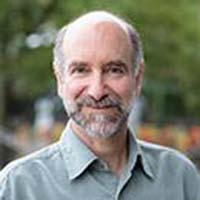 Jonathan Patz, MD, MPH, is Vilas Distinguished Achievement Professor and the John P. Holton Endowed Chair of Health and the Environment at the University of Wisconsin-Madison. From 2011-2022 he served as inaugural Director of UW-Madison's Global Health Institute and has faculty appointments in the Nelson Institute for Environmental Studies and the Department of Population Health Sciences. Patz also directs the university's Planetary Health Scholars Program. In 2019, he was elected into the National Academy of Medicine for his pioneering work at the intersection of climate change and public health. His efforts date back to 1994, when he convened the first-ever session (and wrote the first policy resolution) on climate change for the American Public Health Association. For over 25 years, Professor Patz has taught and conducted research on climate change and has published over 200 science publications and several textbooks on this environmental public health topic.
Dr. Patz co-chaired the health report for the first Congressionally mandated US National Assessment on Climate Change and for 15 years served as a Lead Author for the United Nations Intergovernmental Panel on Climate Change (IPCC) – the organization that shared the 2007 Nobel Peace Prize. Some of his other awards include: the Aldo Leopold Leadership Fellows Award; shared Zayed International Prize for the Environment; Fulbright Scholarship; American Public Health Association's Homer Calver Award for environmental health leadership; Case Western School of Medicine Alumni Special Recognition award; elected member of the Johns Hopkins Society of Scholars, and the Chanchlani Global Health Research Award.
He has earned medical board certification in both Occupational/Environmental Medicine and Family Medicine and received his medical degree from Case Western Reserve University (1987) and his Master of Public Health degree (1992) from Johns Hopkins University.
Curriculum Vitae
Links
Videos
Climate Change
Ecology and Disease